The Wedding Venue of your dreams!
Welcome to Springs Event Venue, where love blossoms amidst the serene landscapes of Magnolia, Texas. As a wedding photographer with an eye for capturing cherished moments, I am delighted to share the enchanting wedding services at this picturesque venue. From the rustic elegance of the indoor event space to the captivating gardens, every element comes together to create the perfect canvas for your unforgettable love story.
At Springs Event Venue, romance fills the air, and nature itself becomes a stunning backdrop for your big day. With lush green gardens, charming gazebos, and an intimate indoor event space, this venue offers the perfect settings to turn your dream wedding into a reality.
As a wedding photographer, the natural beauty of Magnolia is a dream come true. Springs Event Venue complements this charm with its majestic oak trees, serene ponds, and vibrant blooms. Nature weaves its magic, and I'm here to capture those priceless moments that will take your breath away.
The indoor event space at Springs Event Venue exudes rustic elegance. Its warm ambiance, thoughtful décor, and delicate lights create an enchanting setting that sets the stage for a fairytale-like celebration. When the sun sets, the space radiates a warm glow, perfect for capturing intimate and heartfelt moments.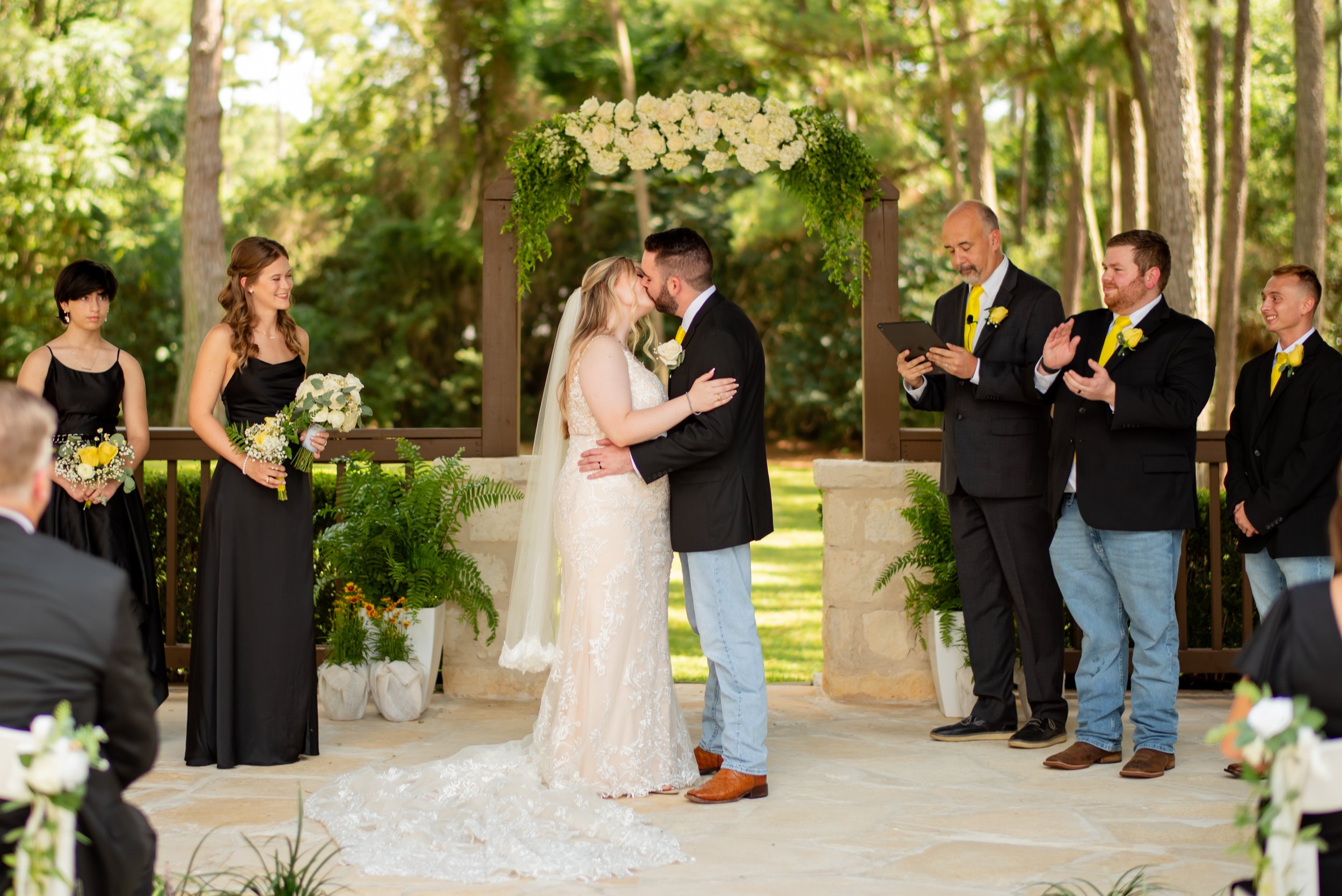 Springs Event Venue understands that every love story is unique, and they offer an array of options to cater to your preferences. Whether you envision an intimate garden ceremony, a gazebo exchange of vows, or a celebration within the indoor event space, this venue caters to your vision and allows your love to shine.
As a wedding photographer, I am privileged to capture the raw emotions and fleeting glances that define your love story. From the radiant smiles during the walk down the aisle to the heartwarming father-daughter dance in the intimate indoor event space, these are the moments that make my heart skip a beat.
If you seek rustic charm and southern hospitality for your special day, Springs Event Venue is your answer. As a wedding photographer, I can attest that this enchanting haven will become the canvas for memories you'll cherish for a lifetime. Say "I do" in the embrace of nature, and let me weave the magic of your love story at Springs Event Venue.
Embrace the allure of Springs Event Venue, and let's begin crafting the visual narrative of your love story. As your passionate wedding photographer, I look forward to preserving the timeless memories that will be treasured for generations.
xo
-Dani